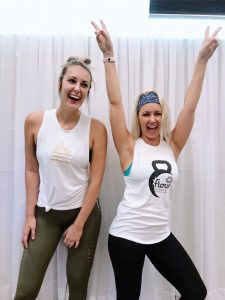 Before you start your exercise routine, you need to stretch your joints and muscles. Exercising without stretching can result in injuries, and you will maximize your exercises if you first warm up with these stretches.
Traditional Hamstring Stretches
One of the more simple but important types of stretching exercises is for your hamstrings. Your hamstrings run up the back of your leg, and you could aggravate or even tear one if you do not stretch. Simply stand up straight and then bend toward your feet at the waist. Keep your legs straight and stop when you feel the pull on the back of your legs.
Oblique Stretches
Your oblique muscles run up the sides of your body and can be quite painful if you aggravate them from exercise. Before you start exercising, stand straight up and then slowly reach upwards with one of your arms. Hold that position for a count of three and then release. Do this a few times for each side of your body before you exercise.
Back Stretches
The most effective back-stretching exercise, often called "The Cat," mimics a cat just waking up when you do it. Get on all fours and then slowly arch your back as you push your pelvis inward. Go slow, hold for a count of three and then release. A few of these before exercising will help to loosen up your back.
You should never exercise without stretching because your muscles need to warm up before you work out. Stretches to both warm you up and then cool you down will help you maximize your workout benefits.
Our classes, such as PiYo, Body Sculpt, Tabata and Trapeze Flow, include proper warm-ups and cool-downs. We realize the importance of stretching at our local ladies' gym so that you can get the most from your workout.
Comments
comments